SUMMER MEETING SCHEDULE
The membership voted at the May meeting that there is to be no general membership meeting in June and August, 2016.
There will be a meeting in July, and you will be notified of details as the meeting approaches.
An Open Letter to President Drake From Concerned Faculty & Staff About the Administration
'
s
Threatening of Expulsion and Arrest of the Peaceful Student Sit in Media contact:
Prof. Treva Lindsey:
Lindsey.268@osu.edu
(614) 2928339
Prof. Leslie Alexander:
alexander.282@osu.edu
(614) 6884110
April 7, 2016 We are faculty, graduate students, and staff who stand in solidarity with #ReclaimOSU. OSU
students occupied Bricker Hall yesterday on Wednesday, April 6, 2016, making
demands
on the
Administration for greater transparency and justice on campus. We are disheartened and
dismayed by the way the Administration handled the students
'
peaceful sit in with such force.
The Administration flooded Bricker Hall with police and surrounded it with police cars. The Administration refused students to come and go as they pleased, and they refused to let supporters drop off food and even homework. A few faculty were present for portions of the sit in. Three of us asked Jay Kasey, Senior Vice President of Administration, whether the students were in danger of being arrested or any other consequences. Kasey and the police captain assured us that as long as the students were peacefully protesting, they could stay as long as they wanted with no consequences. We asked several times and each time they responded the same way. Promptly after all faculty left, Kasey and Mark Evans, Associate Vice President, threatened the students that if they did not leave by 5 AM, they would have police sweep the building, physically pick students up and place them in paddy wagons, and expel them. The students began to strategize what to do next. But as the clock neared midnight, the Administrators changed their tune. Kasey threatened the students that if they did not leave immediately, they would be removed and expelled. As Kasey made his threat, more police appeared on the scene, suggesting imminent arrest. Frightened and alarmed, the students peacefully left the building, singing protest songs. To deal with a peaceful student protest with police is shameful. To try to starve students out of a building is an embarrassment. To threaten expulsion for civil disobedience is unethical. These intimidation tactics are in direct tension with what we try to teach our students every day: to be engaged citizens in the world. The Administration should allow our students to peacefully assemble, without intimidating them with police, without denying them food and homework. Our world is one that requires a broad range of civic engagement. What our students did last night is in the long tradition of struggles for justice. What our Administration did is in line with a history of powerful institutions fearful of being challenged and of changing. We stand with #ReclaimOSU. Leslie Alexander, African American and African Studies Treva Lindsey, Women, Gender, & Sexuality Studies Amna Akbar, Moritz College of Law Ben McKean, Political Science Noah Tamarkin, Comparative Studies Roger Beebe, Art Amanda Robinson, Political Science Barry Shank, Comparative Studies Dani Leventhal, Art Lilia Fernandez, History Amy Cohen, Moritz College of Law Pranav Jani, English Koritha Mitchell, English Tess Pugsley, Staff, Women, Gender, & Sexuality Studies Krista Benson, GTS, Women, Gender, & Sexuality Studies Mat Coleman, Geography Mytheli Sreenivas, History and Women, Gender, & Sexuality Studies Cinnamon Carlarne, Moritz College of Law Ruth Colker, Moritz College of Law Efthimios Parasidis, Moritz College of Law Shannon Winnubst, Women, Gender, & Sexuality Studies Joel Wainwright, Geography Margaret Price, English Enrico Zammarchi, GTA, Comparative Studies Janelle Henderson, Staff, Moritz College of Law Harvey Graff, Literacy Studies Frederick Aldama, Arts & Humanities Lauren Squires, English Creola Johnson, Moritz College of Law Charlie Wilson, Moritz College of Law James Phelan, English Wendy Hesford, English Robyn Warhol, English Thomas Davis, English Jessica Rutherford, PhD Student, Spanish & Portuguese Mike Bierschenk, Staff, English Ana Elena Puga, Theater & Spanish & Portuguese John Grinstead, Spanish & Portuguese Brian McHale, English Angela So, Graduate Student, English Blake wilder, GTA, English Rocio Isabel Prado, PhD Student, English Gavin Johnson, PhD Student and GTA, English Michael Shirzadian, PhD Student, English James Griffith, Senior Lecturer, English Joe Ponce, English Galey Modan, English Pritha Prasad, PhD Student, English Marion Wolfe, PhD Student, English Franco Barchiesi, African American and African Studies Cricket Keating, Women, Gender, & Sexuality Studies Lindsay Hodgens, Graduate Student, English Pablo Tanguay, Staff, English Zachary Harvat, GTA, English Jill Galvan, English Roger Cherry, English Margaret Goscilo, Senior Lecturer, English Angela Romines, Associated Faculty, English Indya Jackson, PhD Student, English Sarah Crosby, English Paloma MartinezCruz, Spanish & Portuguese Andrew Sydlik, GTA, PhD Student, English Jessie Male, PhD Student, English & Disability studies Vidar Thorsteinsson, Graduate Student & Teaching Assistant, Comparative Studies J. Brendan Shaw, Graduate Student, English Jill K. Welch, Spanish & Portuguese Frank Donoghue, English Dana White, Graduate Student, Social Work MaryKatherine Ramsey, Staff, College of Arts & Sciences Sonnet Gabbard, PhD Student & GTA, Women, Gender, & Sexuality Studies Katelyn Hartke, Graduate Student, English
Nicole Marie Pizarro Col
ó
n, Graduate Student, English
Erin Tobin, Graduate Student & GTI, Women, Gender, & Sexuality Studies Sanford CaustEllenbogen, Moritz College of Law Laura Fernandez, Moritz College of Law Margaret Price, English Douglas Black, Staff, Wexner Medical Center Brena Tai, Graduate Student, Women, Gender, & Sexuality Studies Haley Swenson, PhD Student, Women, Gender, & Sexuality Studies Jacinta Yanders, PhD Student, Department of English Cady Vishniac, Distinguished University Fellow, MFA Fiction Angus Fletcher, English Michael Harwick,PhD Student, English Zeynep Aydogdu, PhD Student, Comparative Studies Matthew Connolly, PhD Student, English Madeleine Smith, GTA, English Jackie Stotlar, Staff, Women, Gender, & Sexuality Studies Lynda Seelie, Staff, Moritz College of Law Michael Blancato, Ph.D. Student, English Elena Costello, Ph.D. Student, SPPO Lauren Strand, PhD Student, GAA, Women, Gender, & Sexuality Studies Mira A. Kafantaris, Senior Lecturer, English
Daniel O
'
Brien, GTA, English
Veronica Torres Phd Student, Spanish & Portuguese Clare Simmons, English Franco Barchiesi, African American and African Studies Navid Farnia, Ph.D. Student, African American and African Studies Horace Newsum, African American and African Studies Hannah Vidmar, Ph.D. Student, African American and African Studies Sheneese Thompson, Ph.D. Student, African American and African Studies 100 Jasmin Howard, M.A. Student, , African American and African Studies Ekundayo Igeleke, Staff, African American and African Studies Curtis Austin, African American and African Studies Molly Farrell, English Julia Hawkins, Classics Juno Parrenas, Women, Gender, & Sexuality Studies Jacquelin Hedeman, GTA, English Jennifer Suchland, Associate Professor, WGSS and Slavic and EE Languages and Cultures Paula M. Miller, PhD Student, English Roxann Wheeler, English Tom Hawkins, Classics Nina Yun, MFA Student, English Karen Bruce Wallace, Senior Lecturer, English Joey Kim, PhD Student & GTA, English Nina Berman, Comparative Studies Stacey Alex, GTA, Spanish and Portuguese Gwen Cullen, Graduate Student, English Lindsay Bernhagen, Staff, University Center for the Advancement of Teaching Rebeka CamposAstorkiza, Spanish and Portuguese Marisol Becerra, PhD Student, GTA, School of Environment and Natural Resources Cynthia Callahan, English, Mansfield Campus Ethan Knapp, English Shelby Slaven, Graduate Student, Public Administration Tessa Jacobs, MA/PhD student, English and Folklore Katherine Rybski, Social Work Tiyi Morris, African American and African Studies Clay Howard, History Colleen Morrissey, PhD Student & GTA, English Siddharth Srikanth, PhD Student, English Elizabeth Marsch, Comparative Studies Michelle Herman, English Samantha Tucker Iacovetto, GTA and Graduate Student, English Christian Supiot Perez, GTA, Spanish and Portuguese Danielle Grevious, GTA, History Alexandra Harlig, PhD Student, Dance Ebony L. Bailey, PhD Student, English Ben McCorkle, English Rachel Miller, PhD Student & GTA, English Department Ryan Skinner, Music & African American and African Studies Zoe Brigley Thompson, VAP, English Andrew Kinney, Lecturer, English Eugene Holland, Comparative Studies Cheikh Thiam, African American and African Studies N. Michael Goecke, PhD Student, Musicology Yonina Hoffman, PhD Student, English Rebecca Mason, GTA, SPPO Liseli Fitzpatrick, Ph.D. Student, African American and African Studies Jesse Schotter, English Birgitte Soland, History Lee Martin, English Linda Mizejewski, Women's, Gender, and Sexuality Studies Guyomar Louise Pillai, GTA, French and Italian Marie Lerma, GTA, Women's, Gender, and Sexuality Studies Tatiana Faria, Graduate Student, Women's, Gender, and Sexuality Studies Kelly Jo FulkersonDikuua, African American and African Studies Andy Lin, GTA, Sociology Kylee Harwell, Staff, WOSU Carl Laamanen, Ph.D. Student, English Kristen Kolenz, PhD Student and GTA, Women's, Gender & Sexuality Studies Jamie Goodall, PhD Student, History Olivia Cosentino, GTA, Spanish and Portuguese Leticia Wiggins, PhD Candidate, Department of History Rachel Toliver, MFA Student, English
Mary Thomas, Women
'
s, Gender & Sexuality Studies
Jordan Lovejoy, Graduate student, English Jessica Lieberman, Graduate student, English Mercedes Chavez, PhD Student, English Eugenia Romero, Spanish & Portuguese Kathleen Griffin, Staff, English Ellen Deason, Moritz College of Law Laura Podalsky, Spanish and Portuguese Anne V.A. Malcolm, Ph.D. student, English Chelsea Pflum, MA student, Spanish and Portuguese Brad Bushman, Communication and Psychology Scott Lloyd DeWitt, English Rachel Benton, Staff, English Gregory Jusdanis, Distinguished University Professor, Classics Ulrich Heinz, Distinguished University Professor, Physics Elaine Richardson, Education and Human Ecology Sonia BasSheva Manjon, Arts Administration, Education, & Policy William Minozzi, Political Science Margot Kaminski, Moritz College of Law
Diane Florian, Staff, The Women
'
s Place, Hale Hall
Meghan Dabkowski, PhD Candidate/GTA, Spanish and Portuguese
Ver
ó
nica Betancourt, PhD Candidate, Arts Administration, Education, and Policy
George Rush, Art David Crawford Jones, Senior Lecturer, African American and African Studies Kathy Fagan Grandinetti, English Zachary Paganini, Masters Student, Geography Ernest Carranza Castelo, PhD Student, GTA, Spanish & Portuguese Tim Bartley, Sociology Meghan Dabkowski, PhD Candidate/GTA, Spanish and Portuguese Trish Houston, Staff, English Seth Josephson, Ph.D. Student and GTA, Comparative Studies
Wendy Smooth, Women
'
s, Gender & Sexuality Studies
Krupal Amin, PhD Candidate, English Hector Iglesias, PhD Student, Spanish and Portuguese Cort Drake, PhD Student and GRA, Social Work 200 Brittany Warman, Graduate Student and GTA, English and Folklore Erica Haugtvedt, Senior Lecturer, English
L
ú
cia Helena Costigan, Spanish & Portuguese
James Fredal, English Joshua Anderson, PhD Candidate, English Elizabeth Perego, PhD Candidate, History Maija MiettinenHarris, Art Jonathan Buehl, English Deena Blackett, PhD Student, Speech and Hearing Sciences Joni Acuff, Arts Administration Education and Policy Alex Sterne, PhD Student, English Emily K. Cody, GTA/PhD Student, English Leta Hendricks, Librarian Molly Olguin, Graduate Student, English Winnie Sampson, Staff, College of Engineering 215
[more being collected]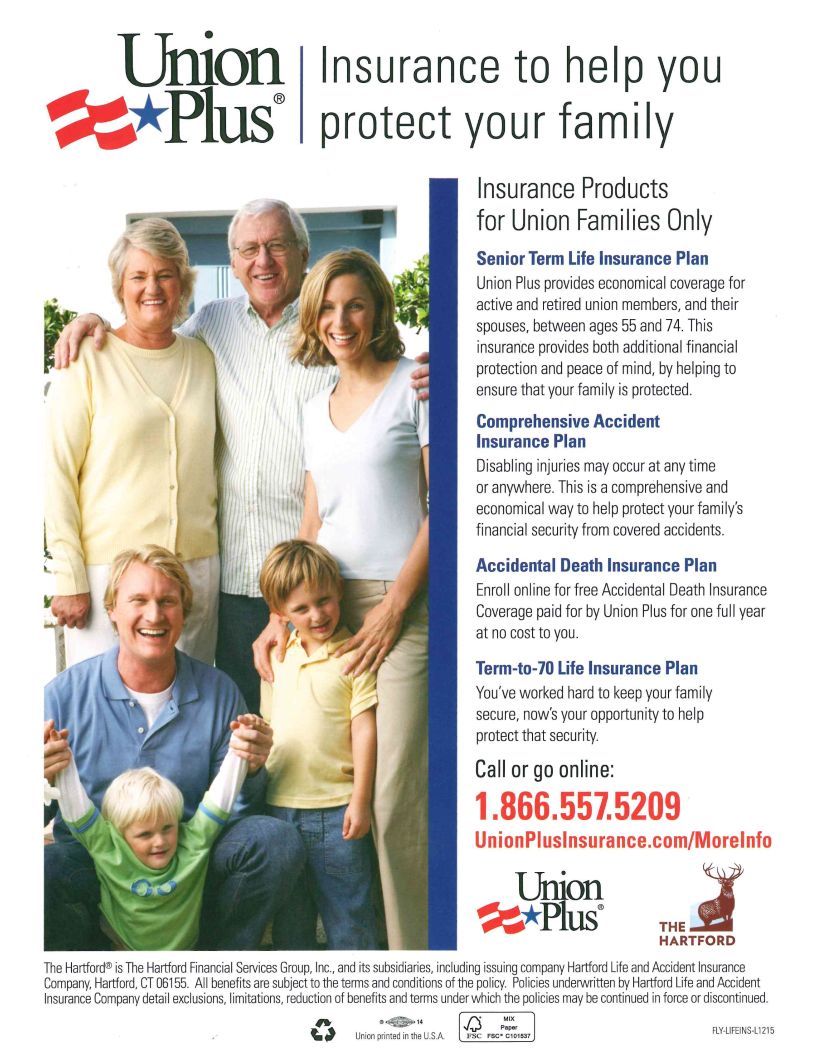 | | |
| --- | --- |
| | Everyone deserves affordable legal and identity theft protection. Including you. No matter how traumatic or trivial your situation, we are here to help. Unexpected legal and identity theft issues arise every day. With LegalShield on your side, you have the power to access legal and identity theft advice and services when you need them, all for one low monthly fee. |